Our seawall services are totally comprehensive, encompassing every aspect of the industry. You can always rely on us for custom seawall construction, seawall repair, custom deck installation, retaining walls, and other services. All you have to do is talk to us about your needs and worries, and we'll have you the perfectly customised service before you know it.
With many years of experience, Palm Beach Seawall Services is the team to ensure your seawalls and other waterside structures are safe and secure. We provide services of the highest standard that will ensure your property is protected from the hazards of being on the coast. Within our work, we offer the installations, maintenance, and restoration of seawalls, lake walls, boat docks, and decks for both residential and commercial needs. We also offer a premier boat lift service to ensure safety and stability in the moving of your boat.
We are all becoming increasingly conscious of the very real threat posed by the sea that surrounds us. As sea levels rise and our climate becomes more violent and unpredictable, we are all seeking for methods to provide our properties with the extra protection they require. This mostly means seawalls and erosion protection. Seawalls and erosion protection are two of the most important things a waterfront property can have today, and they can keep you and your home secure for decades to come. However, if you want to get the most out of these, you must seek the assistance of a specialist. You have come to the right place, fortunately, because we can give you with the greatest answers.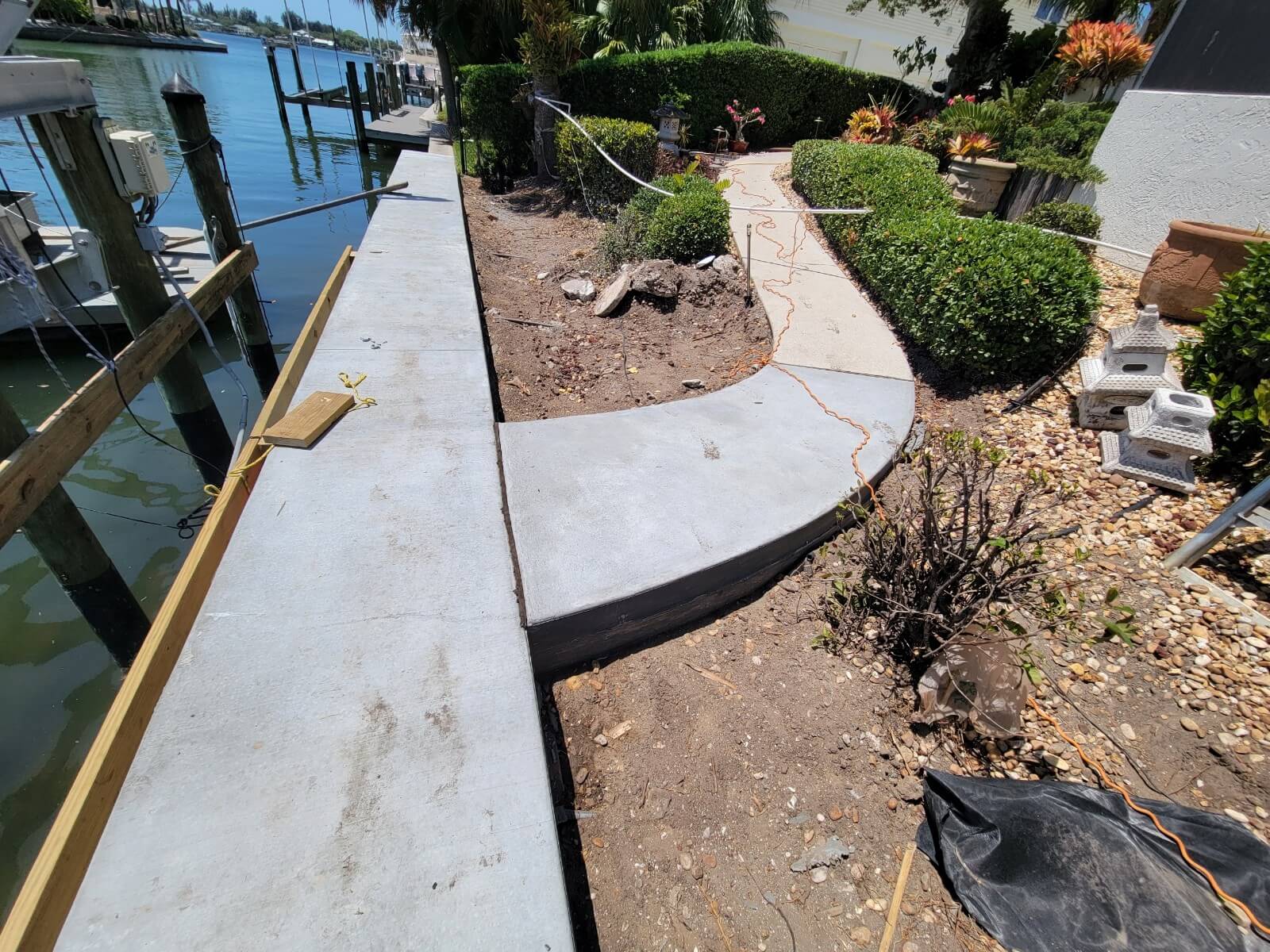 As local experts in all seawall services that we provide, you can be assured that when you work with us you are in the best hands! Providing custom services that are tailored to suit your needs exactly, you can trust us to create absolute safety and protection for your property. We work with a range of materials, styles, and aesthetics so we can help you to find the perfect look. All materials, products, equipment, and methods are of the highest quality, ensuring durability and strength for the long term. If you are interested in any of our works please do not hesitate to contact us! Our friendly customer service team will be happy to help, answering any of your initial questions and setting up your next step to speak with an expert member of our team and benefit from their specialist knowledge.
You may always rely on our assistance whether you want to create your own defensive seawalls or restore and maintain existing ones. We provide long-term solutions to our clients, adapting them to their specific requirements. Furthermore, we provide specialized installation services for docks, decks, and lifts, all of which can assist safeguard and upgrade your coastline. We can renovate your property in a variety of ways. The services that we offer to the people of Miami, FL are: